Major Moves! Burna Boy's "African Giant" Tour To Hold In Apollo Theatre
Burna Boy is gearing up for his "African Giant" tour and it has an exciting lineup.
A couple of months ago, it was announced that Burna Boy will be performing at Coachella 2019 and the music star called out the organizers for putting his name in small print. He rightly stated that he's an "African Giant", hence, the name of his 2019 tour.
Now, it has been revealed that as part of the tour, in addition to performing at Coachella, Burna Boy would be headlining a concert at the historic Apollo Theatre in New York.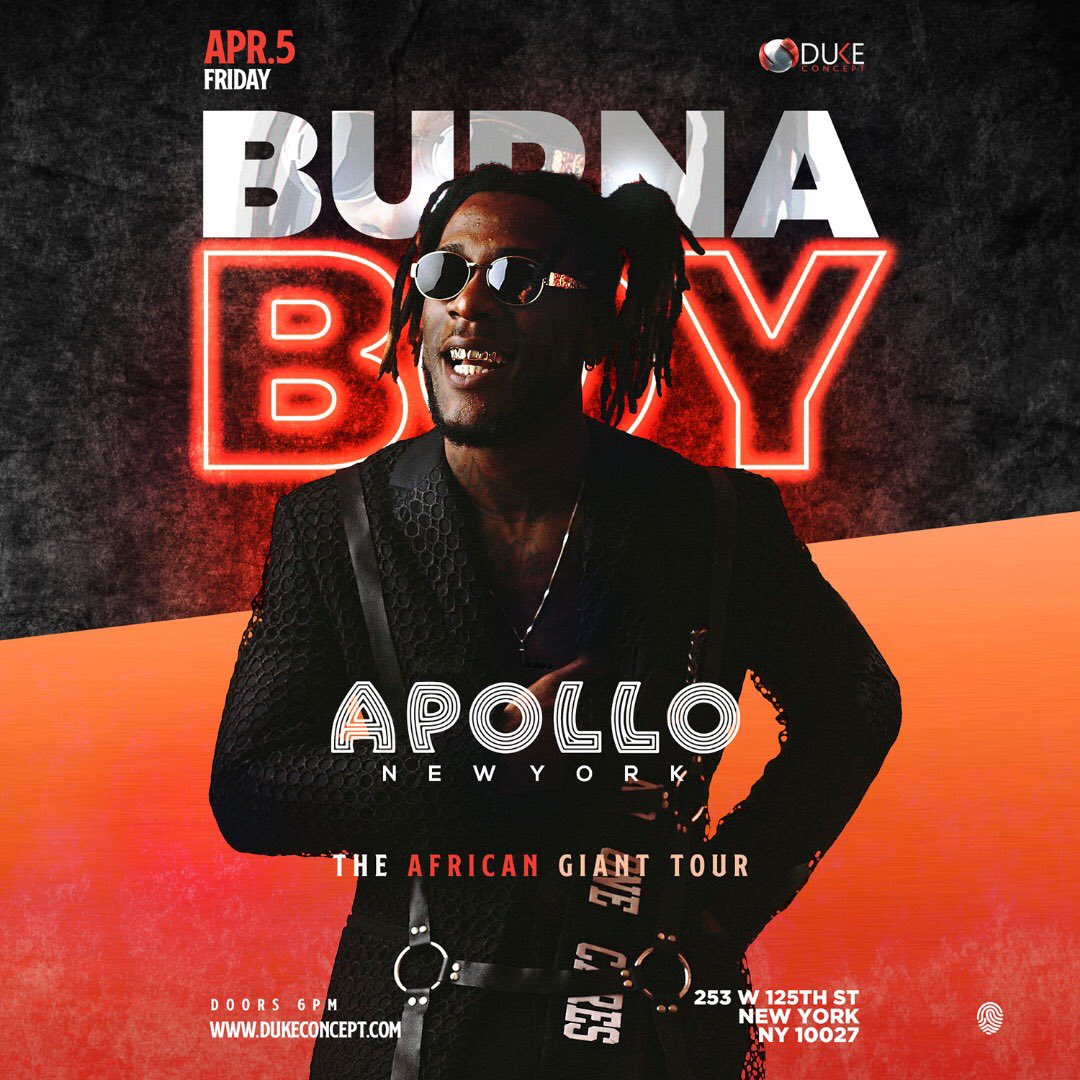 The event is set to hold on the 5th of April.
The Apollo Theatre, which was opened in 1914 and rebranded in 1934,  is a noted venue for African-American performers.
Burna Boy joins an impressive list of artists who have performed at the theatre, including Aretha Franklin, James Brown, Michael Jackson, The Supremes, Stevie Wonder, Marvin Gaye, Elton John, Smokey Robinson, Gladys Knight, The Pips, The Jacksons, Quincy Jones, Chaka Khan, Patti LaBelle, D'Angelo and Prince.
See the full list of his tour below.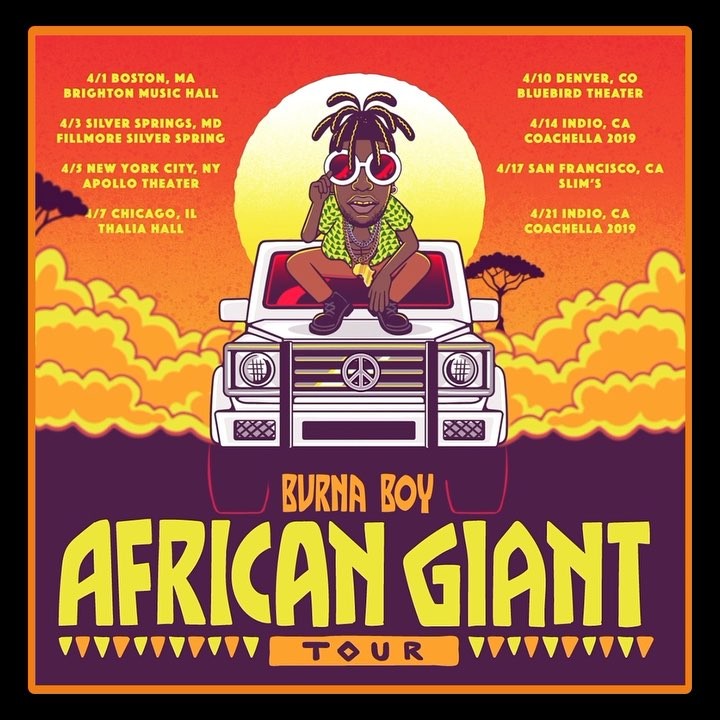 In this article: