Facebook's Dating App Wants To Connect You To Your 'Secret Crush'
For 15 years, Facebook has been connecting family and friends, now it is diving into a more intimate level - a love connection. Kicking off its annual F8 conference, the social network on Tuesday introduced a new dating feature that lets people confidentially expose their "Secret Crush." Taking on apps like Tinder and Bumble, Facebook…
For 15 years, Facebook has been connecting family and friends, now it is diving into a more intimate level – a love connection.
Kicking off its annual F8 conference, the social network on Tuesday introduced a new dating feature that lets people confidentially expose their "Secret Crush."
Taking on apps like Tinder and Bumble, Facebook initially unveiled its online dating service at last year's F8—rolling it out first in Colombia, then to folks in Argentina, Canada, Mexico, and Thailand.
Users have to opt-in to create a separate profile and receive recommended matches based on preferences, interests, and if desired, mutual mates or groups and events.
Facebook in November released new actions that allow you to take a second look at previously passed-over candidates and pause your profile. Additional functions include the ability to review a blocked list, support for non-metric units, and more interactive profile content.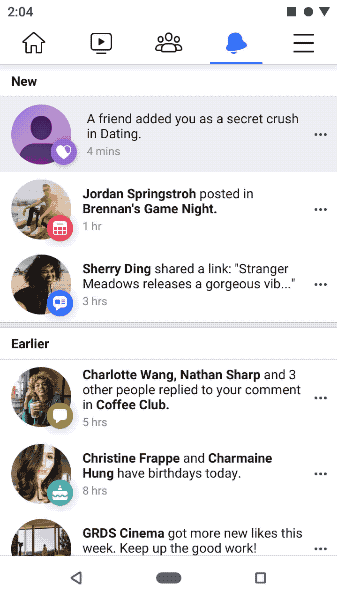 "People have told us that they believe there is an opportunity to explore potential romantic relationships within their extended circle of friends," the company wrote in a blog post.
Enter Secret Crush, which lets you select up to nine Facebook friends in whom you want to "express interest" (i.e. hook up with).
Any of your picks who have opted into Dating will receive a notification saying someone has a crush on them. And, fingers crossed, if someone adds you to their list, it's a match!
"If your crush isn't on Dating, doesn't create a Secret Crush list, or doesn't put you on their list, no one will know that you've entered a friend's name," Facebook ensured.
The company further stated that it won't use data from Dating or Secret Crush to make content or advertising decisions.