9 Ventures Announced for the Africa Money and DeFi Summit Investment Showcase
15 September 2023 | 12:00 pm
ACCRA, Ghana, 15 September 2023 -/African Media Agency(AMA)/-The Africa Money and DeFi Summit has announced nine ventures selected to showcase their cutting-edge Web3, Blockchain, Fintech, and Decentralised Finance (DeFi) businesses to investors and industry leaders, live on stage, in Accra, Ghana on October 3rd and 4th. With a focus on forging connections and bridging the gap…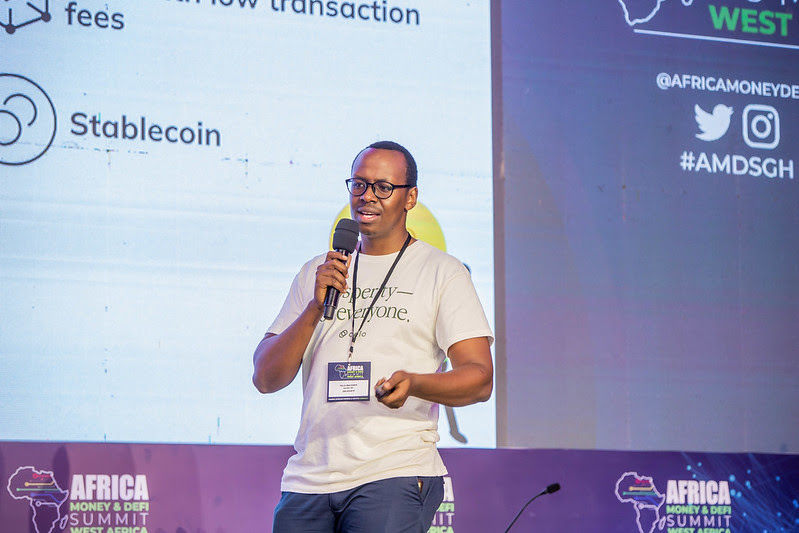 ACCRA, Ghana, 15 September 2023 -/African Media Agency(AMA)/-The Africa Money and DeFi Summit has announced nine ventures selected to showcase their cutting-edge Web3, Blockchain, Fintech, and Decentralised Finance (DeFi) businesses to investors and industry leaders, live on stage, in Accra, Ghana on October 3rd and 4th.
With a focus on forging connections and bridging the gap between African ventures, corporates and global investors, the West Africa edition drew applications from Ghana, Kenya, Nigeria, Uganda, South Africa, Zambia, Namibia, and Côte d'Ivoire.
The ventures are:
Hurupay (Ghana) is a stablecoin payment platform that enables African businesses to accept stablecoin payments from customers as a more stable and reliable payment method, eliminating concerns related to currency depreciation or high transaction costs.
Save App (Kenya) is disrupting the saving habits of African consumers, reshaping their perspective on spare change. The company launched Ukonga, a micro-savings platform that enables users to save their spare change for future use.
Coinazer (Nigeria) is empowering businesses and individuals with cutting-edge blockchain solutions. The Web3 crypto platform provides a secure environment for users to safely buy, sell, and store a wide range of cryptocurrencies, including Bitcoin, Ethereum, Litecoin, and many more.
PAL (Cote d'Ivoire) is a digital banking platform and liquidity provider acting as an off-ramp for remittance and payments companies seeking to innovate cost-effectively within the Francophone African market.
Safi Protocol (Kenya) is a Web3 startup that leverages Decentralized Finance (DeFi) to build climate resilience. With a deficit of $1bn funding gap in the Renewable Energy Sector in Africa and Southeast Asia, the company seeks to bridge the global liquidity gap in the energy sector by tokenising qualified real world clean energy projects.
VerifiBuy (Ghana) is an e-commerce platform dedicated to bridging the trust gap between online buyers and sellers.
BluPay (Ghana) is a digital payment solution platform that enables businesses and merchants to instantly receive MTN Mobile Money (MoMo) and card payments from their customers directly into their bank accounts.
One Chain Africa (Nigeria) Is addressing the challenges facing blockchain adoption and innovation in Africa. One Chain Africa's blockchain solution aims to create a more inclusive and accessible blockchain ecosystem on the continent, enable stablecoin deployment for each country, integrate on-chain KYC infrastructure, and facilitate the growth and innovation of blockchain technology across the continent.
PayBox (Ghana) is driving innovation in cross-border payment and fund transfers across more than 23 African countries for Small and Medium Enterprises (SMEs) and Millennials.
The Africa Money and DeFi Summit is supported by key industry stakeholders including Amazon Web Services, HBAR, EMTECH, Native Teams, One Liquidity, International Trade Centre, Raenest, BudPay, Fuse, Turaco, Okra, Wewire Africa, Waza, Fonbnk, Fez Delivery, Fincra and Semoa, will connect African fintech and crypto leaders with international players. Final passes for the Summit are available here.
Distributed by African Media Agency (AMA) on behalf of Africa Tech Summit
About Africa Money & DeFi Summit West Africa
Africa Money & DeFi Summit West Africa (AMDSGH), organized by the creators of the Africa Tech Summit Series, is a leading technology conference that provides valuable insights and networking opportunities for the Pan-African Fintech, Decentralised Finance (DeFi) & Crypto ecosystem. Hosted in Accra, Ghana AMDSGH brings together fintech leaders, Mobile Network Operators (MNOs), banks, international investors, entrepreneurs, government representatives, trade bodies, media, and leading ventures to drive investment and foster business collaborations within the African Fintech and DeFi ecosystem. https://africamoneydefisummit.com
FOR MORE INFORMATION:
Email: register@africatechsummit.com
Website: www.africatechsummit.com
Twitter – AfricaTechSMT
LinkedIn – Africa Tech Summit
Facebook – Africa Tech Summit HQ
Instagram – @ats_hq
Media Contact:
Emily Okello
+254703585922
The post 9 Ventures Announced for the Africa Money and DeFi Summit Investment Showcase appeared first on African Media Agency.
×
Get the latest news delivered straight to your inbox every day of the week. Stay informed with the Guardian's leading coverage of Nigerian and world news, business, technology and sports.