Burkina Faso Professor Recognised as Falling Walls Winner in Science & Innovation Management 2023
14 September 2023 | 12:00 pm
OUAGADOUGOU, Burkina Faso, 14 September 2023 -/African Media Agency(AMA)/-Target Malaria, an international not-for-profit research consortium, is thrilled to announce that Prof. Abdoulaye Diabaté, Principal Investigator of Target Malaria Burkina Faso and a leading figure in medical entomology and parasitology, has been named as one of the 10 global winners of the prestigious Falling Walls Science & Innovation…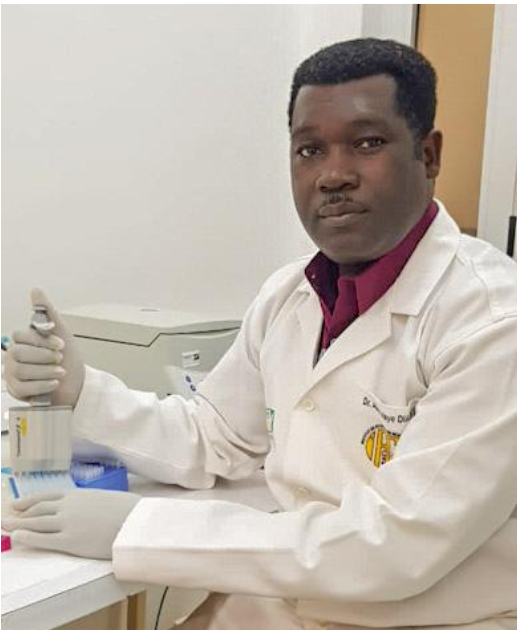 OUAGADOUGOU, Burkina Faso, 14 September 2023 -/African Media Agency(AMA)/-Target Malaria, an international not-for-profit research consortium, is thrilled to announce that Prof. Abdoulaye Diabaté, Principal Investigator of Target Malaria Burkina Faso and a leading figure in medical entomology and parasitology, has been named as one of the 10 global winners of the prestigious Falling Walls Science & Innovation Prize.
Prof. Diabaté's groundbreaking research in the field of medical entomology, and his commitment to malaria control through his research on genetically modified mosquitoes, resulted in his well-deserved win.
"As the only African winner in this category, his recognition not only highlights his exceptional contributions to science but also underscores the critical role that African scientists and experts play in finding solutions to combat malaria, but also the importance of African-led research in addressing global health challenges," says Dr. Emma Orefuwa, Co-Founder and Trustee of the Pan-African Mosquito Control Association (PAMCA).
Prof. Abdoulaye Diabaté's research offers hope for malaria control by harnessing the potential of innovative genetic technologies, such as gene drive. As Head of Medical Entomology and Parasitology at Burkina Faso's Research Institute in Health Sciences (Institut de recherche en sciences de la santé -IRSS), his work holds great promise in the fight against malaria transmission. Through collaborative African-led research and international scientific partnerships, Target Malaria's goal is to develop new tools for vector control, to complement existing methods, to end malaria for good.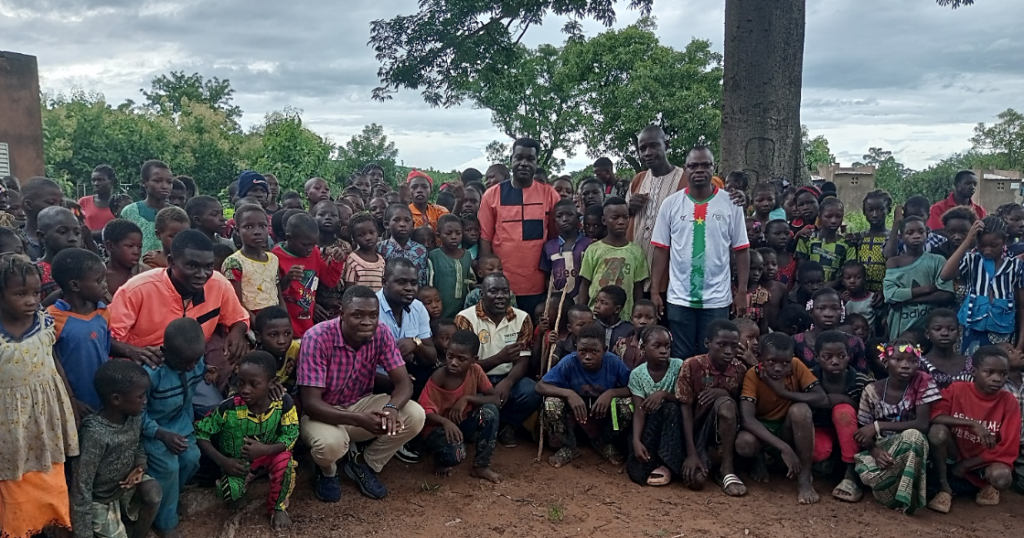 "I want to break down walls centering research on African problems in Africa. African researchers are best placed to design and conduct research on issues affecting African countries. There are half a million deaths per year and a child dying from malaria every minute in Africa. I hope that we will develop an effective and safe strain of gene drive mosquitoes that can be used in several years in Africa, alongside other vector control tools, to decrease transmission rates and ultimately reduce malaria cases and deaths on the continent," says Prof. Diabaté.
Malaria remains an urgent public health threat and huge economic burden, with 200 million people infected every year and 3.3 billion at risk in the world. Africa accounts for 96% of malaria deaths, and 80% of all deaths are among children under the age of 5. Target Malaria's mission is to help save millions of lives by targeting the mosquitoes responsible for transmitting the disease. The researchers are looking to develop a gene drive mosquito that would be genetically modified to be sterile and with a modification that would be passed on to all the offspring (gene drive biases the rate of inheritance to pass on a specific trait to all the descendance).
Target Malaria is a collaborative partnership with teams working in countries severely affected by malaria in Africa, as well as in the US, UK, and Italy. All teams work closely together, with each step of development and evaluation informed by collective research and evidence. Most of the initial design of the genetic modification takes place in Europe, while development and evaluation take place in Africa. Target Malaria is innovative also with its approach to stakeholder engagement by making sure that communities affected by its research are consulted, informed, and fully involved in the research process. Prof. Diabaté's team in Burkina Faso includes sociologists, anthropologists and stakeholder engagement practitioners who have been engaging stakeholders from the village, district, regions and at the national level for over ten years to build bridges between science and society. 
For more information about Prof. Abdoulaye Diabaté's work: www.targetmalaria.org
You can read Prof. Diabatés interview following his win of the Falling Walls Science & Innovation Prize here.
For more information on Falling Walls: https://falling-walls.com/
Distributed by African Media Agency (AMA) on behalf of Target Malaria.
About Target Malaria
Target Malaria is a not-for-profit research consortium that aims to develop and share new, cost-effective, and sustainable genetic technologies to modify mosquitoes and reduce malaria transmission. Our vision is to contribute to a world free of malaria. We aim to achieve excellence in all areas of our work, creating a path for responsible research and development of genetic technologies, such as gene drive.
Target Malaria receives core funding by the Bill & Melinda Gates Foundation and Open Philanthropy. The lead grantee organization is Imperial College London with partners in Africa, Europe and North America.
Website: targetmalaria.org  
Follow us on Twitter, LinkedIn and YouTube
The post Burkina Faso Professor Recognised as Falling Walls Winner in Science & Innovation Management 2023 appeared first on African Media Agency.
×
Get the latest news delivered straight to your inbox every day of the week. Stay informed with the Guardian's leading coverage of Nigerian and world news, business, technology and sports.