Bybit and Digital Artist Per Kristian Stoveland Sell Out Exclusive Collection, Open Edition Sales Ongoing
22 September 2023 | 6:00 pm
DUBAI, United Arab Emirates, 22 September 2023 -/African Media Agency(AMA)/- Bybit, the world's third most visited crypto exchange, have released their second digital art drop as part of their partnership with Oracle Red Bull Racing. The limited-edition collection of 200 NFTs were sold via Dutch auction on Sept. 20, and sold out within one hour…
DUBAI, United Arab Emirates, 22 September 2023 -/African Media Agency(AMA)/- Bybit, the world's third most visited crypto exchange, have released their second digital art drop as part of their partnership with Oracle Red Bull Racing. The limited-edition collection of 200 NFTs were sold via Dutch auction on Sept. 20, and sold out within one hour for a total of 74.5 ETH ($168,434)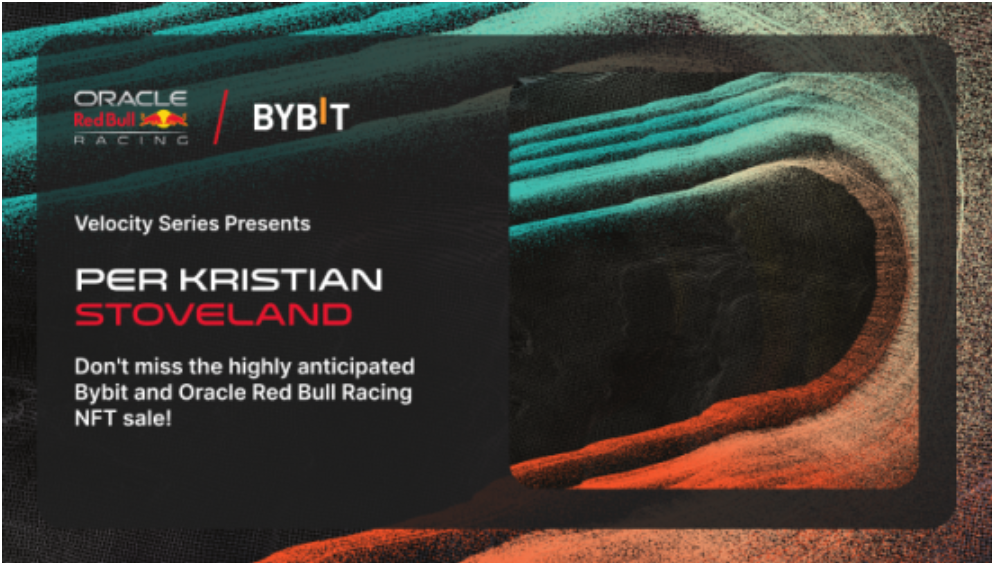 The collection: "Pursuit" by Per Kristian Stoveland, launched in conjunction with the Japan Grand Prix,and holders of the original Velocity Pass NFT had exclusive access to the auction. In the 24 hours since launch "Pursuit" has racked up over 106ETH ($113,433) in secondary sales. Sales of Per Kristian Stoveland's open edition collection "Echo of Intensity" are ongoing on Bybit.
Per Kristian Stoveland, who designed the collection, is a generative artist hailing from Oslo, Norway. "Pursuit" is the second release as part of the Velocity Series, a revolutionary Web3 experience that brings together the talents of the world's premier digital artists.
Drawing on his mastery of generative art and his innovative use of p5js, a creative coding framework, Per K's collection encapsulates the raw power and velocity of Oracle Red Bull Racing's RB19 race car. The collection is a symphony of light streaks that tear through desolate landscapes, igniting a captivating dance of dust. As part of the Velocity Series, "Pursuit" is curated in collaboration with AOI, a foundation for emerging art and technology.
"Bybit and Oracle Red Bull Racing are proud to pioneer the future of art and technology through the Velocity Series," said Anndy Lian, head of partnerships at Bybit. "This collaboration transcends traditional boundaries, ushering in a new era where speed, creativity, and digital art harmoniously intersect."
The Velocity Series showcases the intersection of cutting-edge innovation and creative expression, offering art enthusiasts, collectors, and racing fans the chance to engage with this fusion of art and racing data.
Distributed by African Media Agency (AMA) on behalf of Bybit.
Bybit
Bybit is a top-five cryptocurrency exchange established in 2018 that offers a professional platform where crypto investors and traders can find an ultra-fast matching engine, 24/7 customer service, and multilingual community support. Bybit is a proud partner of Formula One's reigning Constructors' and Drivers' champions: the Oracle Red Bull Racing team.
For media inquiries, please contact: press@bybit.com
For more information please visit: https://www.bybit.com
For updates, please follow: Bybit's Communities and Social Media
The post Bybit and Digital Artist Per Kristian Stoveland Sell Out Exclusive Collection, Open Edition Sales Ongoing appeared first on African Media Agency.
×
Get the latest news delivered straight to your inbox every day of the week. Stay informed with the Guardian's leading coverage of Nigerian and world news, business, technology and sports.