Côte d'Ivoire: Toward a More Inclusive and Resilient Rural Road Network
www.gouv.ci Abidjan, CÔTE D'IVOIRE, 6 April 2023-/African Media Agency(AMA)/ The World Bank announced new technical and financial support for Côte d'Ivoire to rehabilitate and maintain approximately 15,000 kilometers of rural roads and infrastructure in 11 regions of the country. Dubbed the Inclusive Connectivity and Rural Infrastructure Project, the operation aims to directly connect almost four…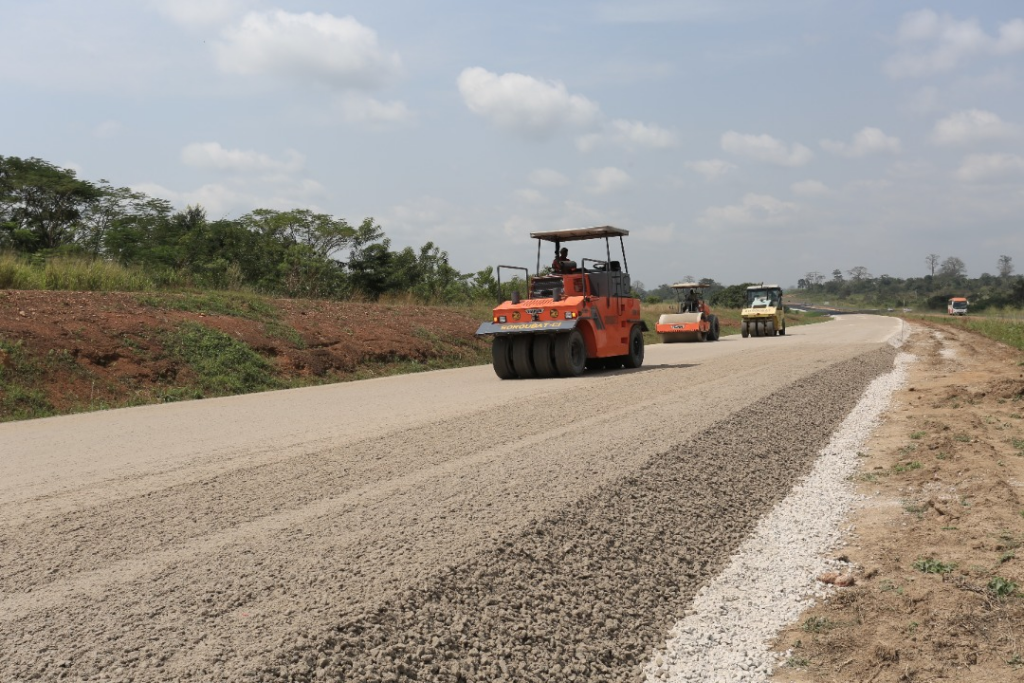 Abidjan, CÔTE D'IVOIRE, 6 April 2023-/African Media Agency(AMA)/ The World Bank announced new technical and financial support for Côte d'Ivoire to rehabilitate and maintain approximately 15,000 kilometers of rural roads and infrastructure in 11 regions of the country. Dubbed the Inclusive Connectivity and Rural Infrastructure Project, the operation aims to directly connect almost four million persons to the road network in the rural areas of the targeted regions.
This new $300 million operation accounts for 60% of a total envelope of $500 million, of which $200 million will be co-financed by the Asian Infrastructure Investment Bank. The project is designed to ensure that at least 90% of the population has access to an all-weather road within five kilometers of their residence. It also aims to connect all health facilities and schools to all-weather roads in the following 11 regions: Bafing, Bagoué, Béré, Bounkani, Folon, Gontougo, Hambol, Kabadougou, Poro, Tchologo and Worodougou.
"In some of the targeted regions, more than 50% of the population currently travels more than five or even 10 kilometers, often on foot, to get to a passable road. This situation has a serious impact on socioeconomic activities, not only for the transportation of agricultural products but also in terms of access to schools and health centers. The project will therefore benefit the entire population—users of social services and markets first and foremost, as well as primary school students and farmers who will benefit from improved road conditions and rural market facilities for the sale of their crops, and tradeswomen. No one should be left behind," said Coralie Gevers, World Bank Country Director for Côte d'Ivoire, Benin, Guinea and Togo.
More broadly, the Inclusive Connectivity and Rural Infrastructure Project is expected to promote the opening of economic growth poles, the reduction of transport times along road sections, and improved access by ambulances to rural health centers for the transfer of patients to referral hospitals. It is also expected to help strengthen social cohesion through the rehabilitation of transhumance tracks and corridors in order to reduce conflicts between herders and farmers, as well as build climate resilience by planting nearly one million trees.
This new World Bank financing is consistent with the government's National Development Plan 2020–2025, which aims to accelerate economic transformation, reduce poverty and inequality and improve governance. It is part of a broader framework of support from the World Bank Group, which includes other operations aimed at supporting the country's efforts to achieve inclusive development in order to build resilience to fragility in the northern half of the country near the Sahel. Interventions are already underway to achieve social cohesion, electricity for all and the digital economy.
Distributed by African Media Agency (AMA) on behalf of The World Bank
The post Côte d'Ivoire: Toward a More Inclusive and Resilient Rural Road Network appeared first on African Media Agency.