Crtve Development Makes an Impact During Africa Climate Week 2023, Pioneering Change and Mobilizing Green Jobs for African Youth
12 September 2023 | 6:00 pm
Shifteye Studios, Youth Roundtable (L- R: Jabri Ibrahim, Rouge The Rapper & Okoth Opondo) NAIROBI, Kenya, 12 September 2023 /African Media Agency (AMA)/- Crtve Development (CD), a pioneering pan-African advocacy organisation, played an active role in the Africa Climate Summit 2023, held from September 4-6, 2023, in Nairobi, Kenya. CD not only hosted but actively participated in a…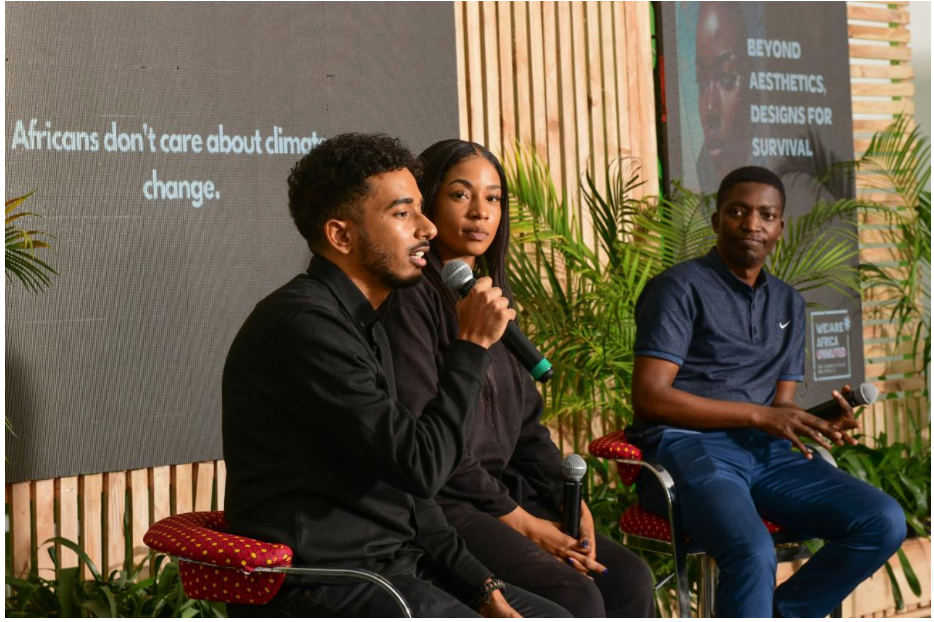 Shifteye Studios, Youth Roundtable (L- R: Jabri Ibrahim, Rouge The Rapper & Okoth Opondo)
NAIROBI, Kenya, 12 September 2023 /African Media Agency (AMA)/- Crtve Development (CD), a pioneering pan-African advocacy organisation, played an active role in the Africa Climate Summit 2023, held from September 4-6, 2023, in Nairobi, Kenya. CD not only hosted but actively participated in a range of impactful events, emphasising its commitment to driving positive change throughout the African continent.
In partnership with Shifteye Studios, Crtve Development opened an inclusive and accessible space designed to empower a diverse group of individuals, from seasoned climate activists to those seeking to deepen their understanding of the climate landscape. This program reflects CD's unwavering commitment to fostering a vibrant climate community where knowledge and inspiration flow freely.
Throughout Africa Climate Week, CD's open space at Shifteye Studios served as a dynamic hub for workshops, discussions, and events aimed at catalysing climate action and fueling momentum for a greener, more sustainable Africa.
One of the highlights was a youth discussion featuring prominent Kenyan activists Jabri Ibrahim and Natasha Boella, South African artist Rouge The Rapper, moderated by journalist Okoth Opondo. Jabri Ibrahim, an Energy Policy Expert, stressed the critical need for climate finance that meets global standards, given Africa's vulnerability to the long-lasting impacts of climate-related events.
"All countries are currently feeling the worst impacts of climate change related events like typhoons, droughts, floods, erratic weather patterns etc. For Africa, these events leave longer lasting carnage due to the region's low adaptive capacity – the effects of a typhoon in Africa can be long lasting. That is why it is of paramount importance that climate finance flows at scale and the quality of this finance meets global north standards." – Jabri Ibrahim, Energy Policy Expert
The program continued with panel sessions on topics such as "Fundraising & Crowdfunding," "Programming and Scalability," and "Branding and Positioning." These sessions fostered collaborative discussions among organisations, providing a unique opportunity for activists to gather freely during Africa Climate Week.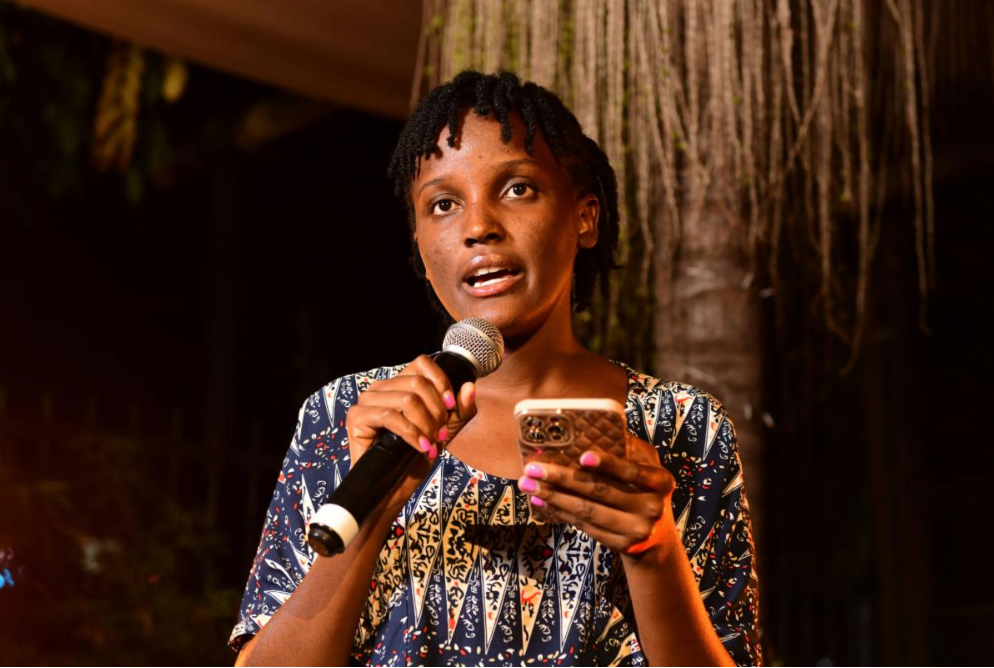 Ms. Vanessa Nakate, Climate Activist and Founder of Rise Up Movement
On the closing evening, Crtve Development, in collaboration with Tard Foundation and UNICEF goodwill ambassador Vanessa Nakate's Rise Up Movement, co-hosted a panel discussion on the theme of "Just Transition." The session explored various aspects and perspectives of this transition, involving participants from diverse backgrounds and allowing for open discussions and questions. The evening concluded with a Climate Disaster Happy Hour co-hosted by Kairos Futura.
Crtve Development's notable campaign, "WE!Are Africa Unmuted," shines a spotlight on African adaptation, resilience, and ingenuity in the face of climate change and social inequity. This campaign redefined Africa's green climate future through innovative perspectives, resonating with the continent's unique experiences. CD showcased this work at the open space, providing a platform for insightful discussions and networking sessions.
As a prelude to the Africa Climate Summit, on September 3rd, Crtve Development hosted an engaging cocktail event at Bambino Latin Italian Kitchen in Nairobi. The gathering brought together influential figures from government, business, philanthropy, and civil society, united in their goal of elevating the visibility of locally-driven climate adaptation efforts in Africa. Distinguished attendees included Mr. Stephen Otieno (C40 Regional Sector Program Manager for Africa), Mr. Steen Sonne Andersen (Danish Ambassador to Somalia), Ms. Mary Githinji (Energy Transitions Engagement Lead, WRI Africa), and Mohamed Okash (Climate Activist and Researcher). The event was moderated by Dr. Okito Wedi, Founder & CEO of Crtve Development, and Ms. Vanessa Nakate, UNICEF Goodwill Ambassador and Founder of Rise Up Movement, delivered the keynote address.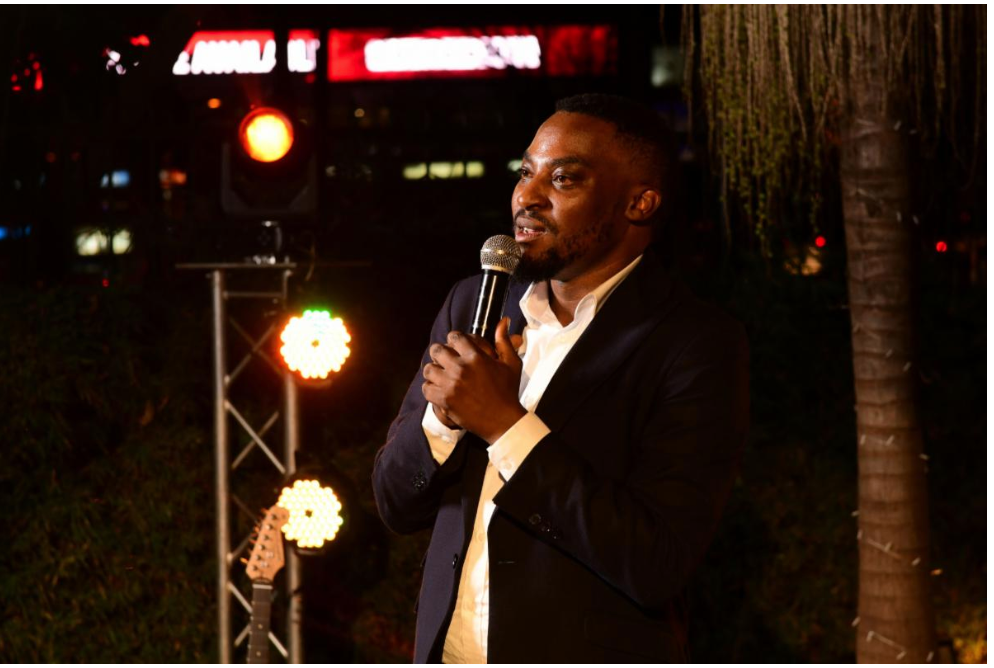 Mr. Nolo Mokoena, Co-Founder & COO of Crtve Development
The main focus of this high-level event was to highlight innovative and scalable climate adaptation initiatives that hold the potential to generate sustainable, green employment opportunities for African youth across the continent. Crtve Development announced its ambitious aim of mobilising 1 million green jobs for African youth by 2030, both from the public and private sectors. CD aims to reshape adaptation as a powerful tool for youth employment, garnering political support and private sector engagement. 
The organisation calls on the private sector to commit to mobilising green jobs for African youth and plans to officially launch this initiative at COP28 at the end of the year. Furthermore, Crtve Development is excited to collaborate with C40 Cities to amplify the importance of creating green jobs in Africa.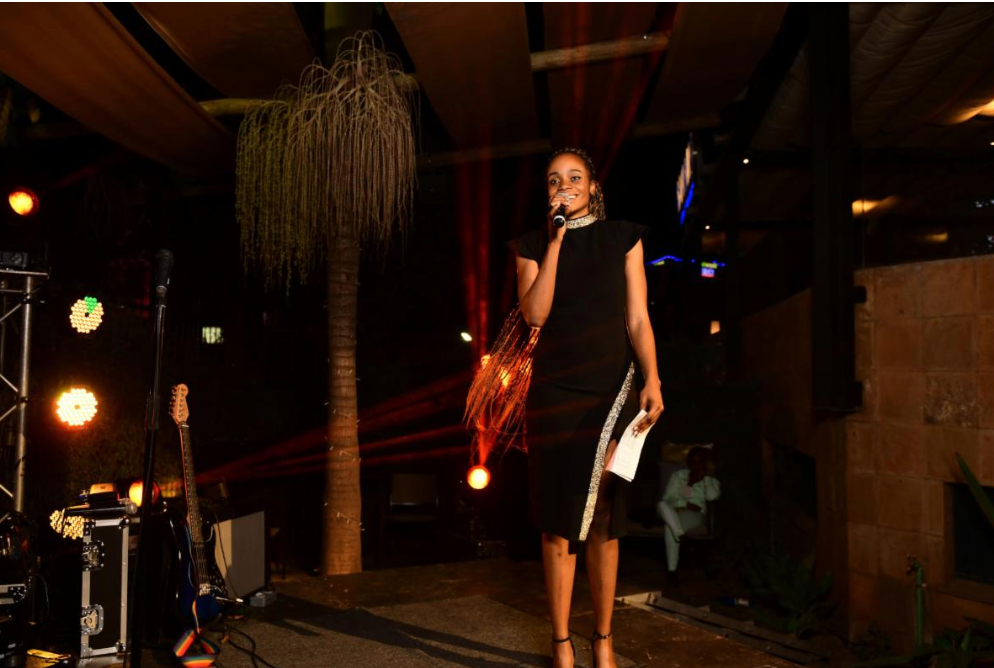 Dr. Okito Wedi, Founder & CEO of Crtve Development
Dr. Okito Wedi, Founder and CEO of Crtve Development, shared her thoughts, saying, "Participating in the Africa Climate Summit is an extraordinary privilege for Crtve Development. Our presence at this vital gathering reflects our deep-rooted commitment to advancing climate adaptation across the African continent. We are not only here to share our pioneering campaigns but to catalyse genuine change by uniting visionary minds. Our 'WE!Are Africa Unmuted' campaign stands as a beacon, showcasing Africa's resilience in the face of climate challenges. Through innovative perspectives and collaboration with esteemed partners, we are redefining Africa's green climate future. Together, with a shared resolve, we will shape the Africa we want to see."
CD's participation in the Africa Climate Summit 2023 underscores its unwavering dedication to spearheading positive change across Africa, unlocking opportunities, and amplifying voices for a more sustainable future.
Distributed by African Media Agency on behalf of Crtve Development.
About Crtve Development (CD):
Crtve Development (CD) is a leading pan-African advocacy organisation that stands at the forefront of change on the African continent. Rooted in the belief that storytelling and advocacy can drive positive transformation, CD champions African-owned and led development, bridging the gap between people and policies. By harnessing the power of creativity, storytelling and research, CD empowers local voices and campaigns on key developmental issues, inspiring action and fostering empathy. At CD, we envision a thriving Africa where sustainable development is achieved through evidence-based policies and inclusive practices. Through thought-provoking campaigns, impactful storytelling, and innovative use of technology, CD sparks change, one story at a time. Our commitment to empowering Africa and igniting transformative change is at the core of everything we do.
For media inquiries, please contact:
Portia Moemedi
Email: portia@creativedevelop.org
Phone: +27 (0)76 302 1029
Website: www.creativedevelop.org/
For more information and updates, follow us on:
Facebook: @crtvedevelopment
Instagram: @crtve_development
LinkedIn: @crtve-development
The post Crtve Development Makes an Impact During Africa Climate Week 2023, Pioneering Change and Mobilizing Green Jobs for African Youth appeared first on African Media Agency.
×
Get the latest news delivered straight to your inbox every day of the week. Stay informed with the Guardian's leading coverage of Nigerian and world news, business, technology and sports.