Introducing Bybit's Perp Protect: Revolutionizing Options Trading with Industry-First Downside Protection
22 September 2023 | 12:00 pm
DUBAI, United Arab Emirates, 22 September 2023 -/African Media Agency(AMA)/- Bybit the world's third most visited crypto exchange, is proud to introduce an industry first for crypto exchanges: Perp Protect, an automated risk management tool. Perp Protect acquires options contracts automatically to hedge long and short positions offering easy downside protection. Perp Protect has been…
DUBAI, United Arab Emirates, 22 September 2023 -/African Media Agency(AMA)/- Bybit the world's third most visited crypto exchange, is proud to introduce an industry first for crypto exchanges: Perp Protect, an automated risk management tool. Perp Protect acquires options contracts automatically to hedge long and short positions offering easy downside protection.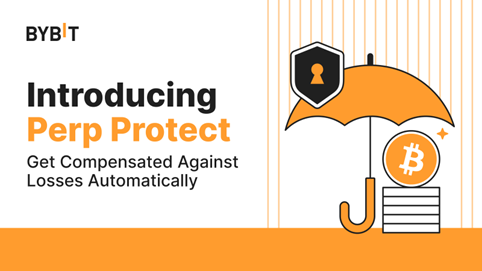 Perp Protect has been developed by Bybit and is not available on any of the top crypto exchanges. It offers users peace of mind without compromising their investment strategy by suggesting options contracts that protect against price action going against them.
Traders anticipating market volatility can stay ahead of the curve by leveraging Perp Protect to secure their positions in volatile markets. Its automatic options acquisition is based on intelligent recommendations to ensure that they are well-prepared to navigate market fluctuations.
Inexperienced perpetual traders can also gain the confidence using Perp Protect's reliable protection layer. It empowers them to explore the world of perpetual trading while minimizing potential losses.
Using Perp Protect requires just two clicks. It's designed for user convenience, ensuring that its benefits can be accessed effortlessly. Secondly, Perp Protect's intelligent algorithm continuously evaluates market conditions to offer optimal downside protection and costs as low as 2% of a user's initial margin.
"As we witness the evolution of crypto, it is essential that traders have access to tools that not only enhance their experience but also mitigate the risks associated with this dynamic market," said Ben Zhou, co-founder and CEO of Bybit. "With Perp Protect, we are proud to offer a solution that brings ease and security to traders of all levels."
#Bybit / #TheCryptoArk
Distributed by African Media Agency (AMA) on behalf of Bybit.
Bybit
Bybit is a top-five cryptocurrency exchange established in 2018 that offers a professional platform where crypto investors and traders can find an ultra-fast matching engine, 24/7 customer service, and multilingual community support. Bybit is a proud partner of Formula One's reigning Constructors' and Drivers' champions: the Oracle Red Bull Racing team.
For media inquiries, please contact: press@bybit.com
For more information please visit: https://www.bybit.com
For updates, please follow: Bybit's Communities and Social Media
The post Introducing Bybit's Perp Protect: Revolutionizing Options Trading with Industry-First Downside Protection appeared first on African Media Agency.
×
Get the latest news delivered straight to your inbox every day of the week. Stay informed with the Guardian's leading coverage of Nigerian and world news, business, technology and sports.