Mobicel: The 'Telemedicine' Eagle Has Landed 
21 September 2023 | 6:00 pm
Eagle Intelligent Health and Mobicel partnership connects people in need of healthcare with qualified, skilled doctors JOHANNESBURG, South Africa, 21 September 2023 -/African Media Agency(AMA)/- There is less than one medical doctor for every 1 000 South Africans. This is according to the World Factbook, an encyclopaedia on the countries of the world compiled by the US government. Exacerbating…
Eagle Intelligent Health and Mobicel partnership connects people in need of healthcare with qualified, skilled doctors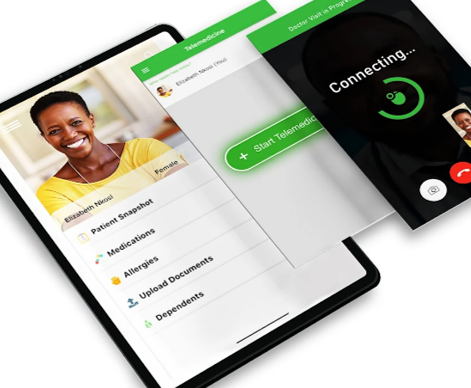 JOHANNESBURG, South Africa, 21 September 2023 -/African Media Agency(AMA)/- There is less than one medical doctor for every 1 000 South Africans. This is according to the World Factbook, an encyclopaedia on the countries of the world compiled by the US government. Exacerbating this situation is a study by BMC Health Services Research, which discovered that 15% of poor rural households in South Africa live more than an hour away from the closest clinic and 20% live more than an hour away from the closest hospital.
In a country with the worst Gini coefficient in the world – in other words where there is the greatest gap between the incomes of a country's richest and poorest people – statistics like these indicate that access to quality health care is only for a chosen few. Through a new partnership, telehealth innovators Eagle Intelligent Health and South African smartphone giant Mobicel, are looking to upend those numbers and bring healthcare access Africa.
Arvind Raichur, CEO and Co-founder of Eagle Intelligent Health says, "We believe that access to quality health care is one of the most basic human rights. Our technology makes care attainable and affordable. Joining forces with Mobicel puts us in a position to truly revolutionise healthcare across Africa."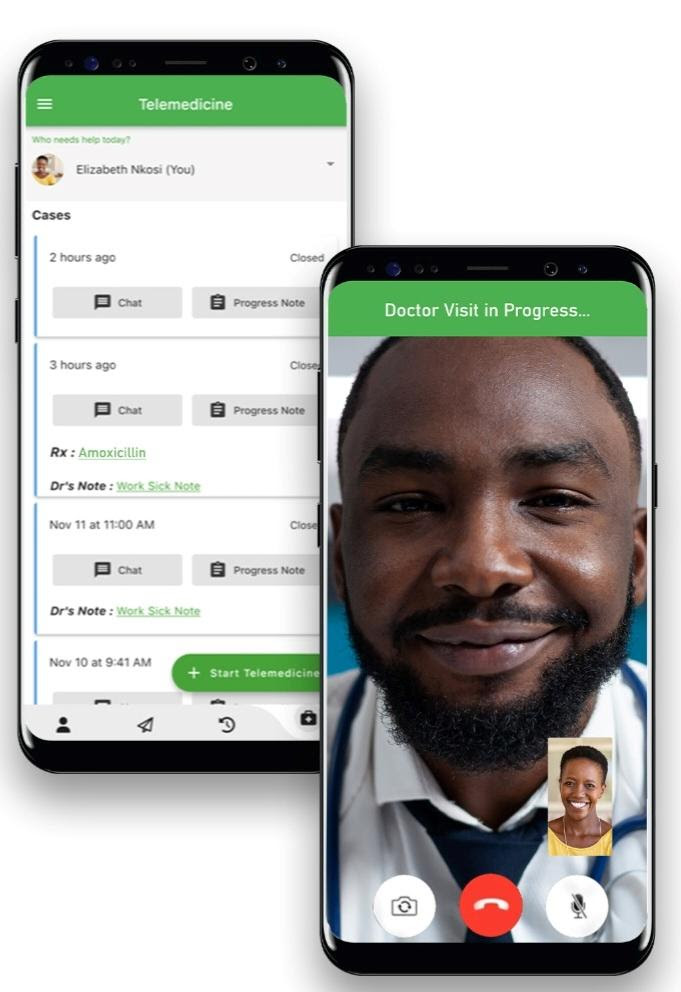 Helping Those Who Need It
The partnership will see the Eagle Intelligent Health app, a telehealth service that allows users to get in touch with skilled doctors without incurring high transport costs or risking getting sick while waiting in a physician's office, pre-loaded on Mobicel phones as a utility app. Already, the Eagle Intelligent Health app has been loaded onto over 100 000 Mobicel phones, and now, every new Mobicel phone will come with the app pre-installed for users.
Mobicel CEO and Founder, Ridwan Khan explains, "Partnering with Eagle Intelligent Health in this way puts us in the unique position of being able to literally put millions of people's health back into their own hands. As a proudly South African company, few things make us happier."
The partnership will also involve the BüddyCentral Group through their medical division, and MediBüddy whose network of doctors will be on hand to help Eagle Intelligent Health app users and will hold the licensing agreement with Eagle Intelligent Health for the technology platform.
How It Works
Think of Eagle Intelligent Health as a kind of Airbnb for healthcare. Using patent technology, the app, which is available for free download in the Apple and Google Play app stores, connects patients with skilled South African doctors. Users can then consult with a qualified medical professional who, if consent is given, has an up-to-date copy of their medical records. From there, the physician can give prescriptions, write digital and shareable sick notes, or refer the patient to a specialist. Through this partnership, hundreds of thousands of people who may have struggled to physically see a doctor in person will now be able to get the treatment they need through their Mobicel device.
Dr Zaheer Kader, Chief Medical Officer and principal of MediBüddy says, "This partnership helps us address the critical imbalance between the location of doctors and the location of people who need them. The Eagle Intelligent Health platform combined with the reach of millions of Mobicel devices will give us the chance to do what so many of us promised when we became doctors and bring care to as many people, in as many places as possible."
Lodewyk Spies, Chairman and Co-founder of the BüddyCentral Group concludes, "We are standing at the edge of a sea change in the South African healthcare sector. In five years, we could be looking at an entirely different landscape, one where South Africans are healthier and better informed about their medical issues. Being part of a partnership that makes that possible is a great reason to wake up in the morning."
Distributed on behalf of African Media Agency (AMA) by Eagle Intelligent Health.
About Eagle Intelligent Health for South Africa
Eagle Intelligent Health is a secure telehealth platform allowing patients to access skilled doctors in the app from anywhere, regardless of location. Users can better control their health and wellness and understand and share their health information which can help improve outcomes and the quality of care.
About MediBüddy
MediBüddy is a solution-centred organisation focused on bringing healthcare to everyone through technology without negating the human touch. The partnership with Eagle Intelligent Health provides the perfect opportunity to exploit technology as an enabler to better the lives of South Africans and give them the perfect opportunity to live with dignity. Having world-class AI and machine learning capabilities to subsidise human effort is an opportunity we cannot let go by.
About Mobicel
Mobicel

is more than just a cellphone company – it is a home-grown hero that has challenged the norm because it can. In keeping with the inspiration behind the founding of the company, Mobicel

is not simply about manufacturing mobile devices. They are committed to keeping all South Africans connected through high quality technology at the most affordable prices. Mobicel

enables millions of South Africans to BE, DO and HAVE MORE: more efficiency, more mobility, more productivity, more freedom and personal power. They achieve this by revolutionising the local cellular technology market. Through this they strive to bring positive change and improve people's lives.
Media Contact:
Kelly Mossop
The post Mobicel: The 'Telemedicine' Eagle Has Landed  appeared first on African Media Agency.
×
Get the latest news delivered straight to your inbox every day of the week. Stay informed with the Guardian's leading coverage of Nigerian and world news, business, technology and sports.