Unlocking Gender Equality and Empowerment in Cabo Verde's Tourism Sector: A Path to Sustainable Development
Mangue de Sete Ribeiras – Beach in the north of Santiago Island.© Marco Medina Silva, World Bank WASHINGTON, USA, 05 July 2023-/African Media Agency(AMA)/Gender equality and women empowerment are essential for inclusive and sustainable development. In Cabo Verde, significant progress has been made in gender-related policies and programs, yet challenges persist in achieving gender equality…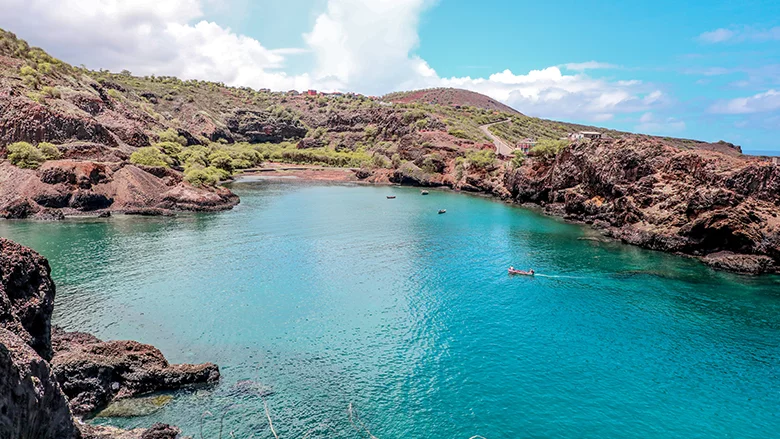 WASHINGTON, USA, 05 July 2023-/African Media Agency(AMA)/Gender equality and women empowerment are essential for inclusive and sustainable development. In Cabo Verde, significant progress has been made in gender-related policies and programs, yet challenges persist in achieving gender equality and women empowerment, particularly in the tourism sector, representing approximately 25% of GDP. The Report on Gender-Responsive Tourism in Cabo Verde analyzes the barriers and opportunities for women's participation, access to better jobs, control of assets, and voice and agency within the tourism sector. The report proposes recommendations and actions to be considered under the Resilient Tourism and Blue Economy Development in Cabo Verde Project.
Integrating gender equality in tourism will be key to improving the sector's resilience in Cabo Verde, especially amidst COVID-19. Despite comprising 60% of the workforce in accommodation and restaurant businesses, women in these sectors earn 50% less than men and over half of them work in informal and short-term contract arrangements. Women-owned businesses make up 30% of all businesses, but they face significant barriers in education and training, particularly in advanced business planning and management skills. Additionally, these women lack adequate childcare solutions. Access to finance is identified as a major challenge for tourism enterprises, highlighting the difficulties women face in securing financial support for their businesses in this industry. The report emphasizes the need for targeted efforts to address the following challenges:
Human Endowments
Gendered poverty presents a significant barrier to women's productive participation in the tourism sector. Women who head half of households and most of whom are lone mothers, earn lower salaries, have limited access to education, hold unstable jobs, suffer gender-based violence, are disproportionately affected by poverty. Their educational opportunities need improvement, including non-gender biased curricula, entrepreneurship skills development, and better communication with the private sector. Moreover, challenges in terms of time, resources, and visibility, hinder their ability to benefit from tourism value chain opportunities.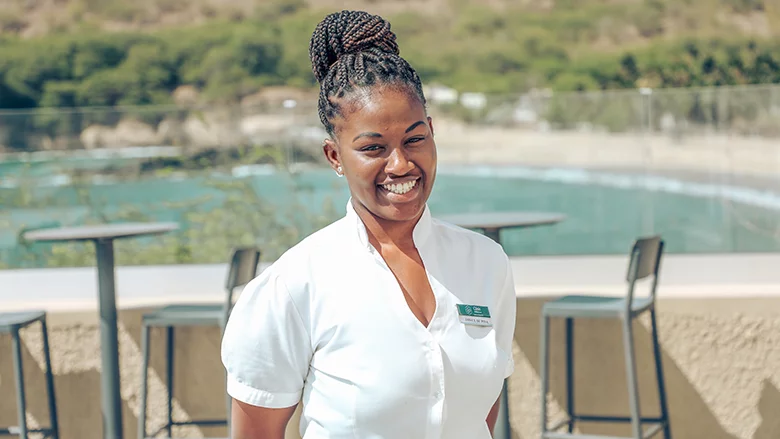 Access to More and Better Jobs
The unequal distribution of domestic and care responsibilities limits women's participation in productive labo. Cape Verdean women bear a heavier burden of unpaid care and domestic work, which reduces their engagement in paid employment and curbs their potential to devote their time to entrepreneurship. The COVID-19 pandemic further exacerbated the double or triple burden experienced by women, as they struggle to balance unpaid work, caregiving, and employment. Despite their significant representation in the hotel and hospitality sector (representing 60% of the workforce), gender pay gap and prevalence of unstable and precarious work remain serious concerns. Social and gender norms also affect the number of businesses and entrepreneurship initiatives led by women in the tourism sector. With fewer female business owners, the pool of women who can mentor or be inspired by their fellow entrepreneurs is smaller.
Access, Control, and Ownership of Assets
While women are the majority in the hospitality sector, their leadership positions often result from the necessity to create businesses to overcome immediate poverty, rather than a means of autonomy and economic empowerment. They continue to face difficulties in accessing credit, education, land ownership, networking opportunities, and inheriting assets. There is limited knowledge about how much control women have over money and the impact of entrepreneurship laws on gender. Access to financial support, especially bank loans, is challenging for them due to factors such as lack of business knowledge, networks, assets for collateral, and biased perceptions regarding women's business success.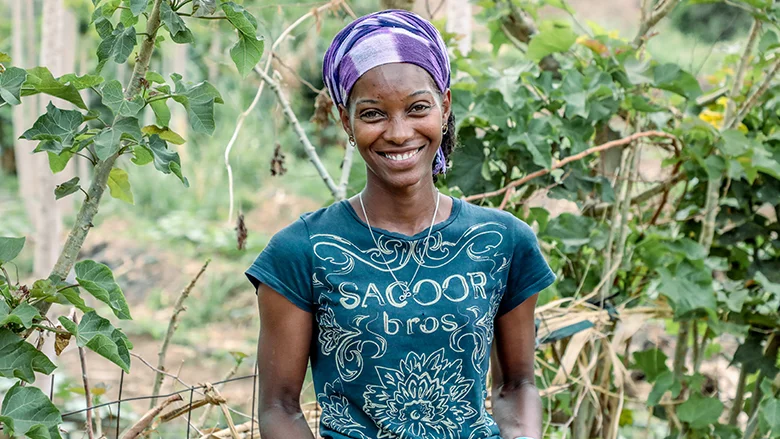 Voice and Agency
Cabo Verde has demonstrated its commitment to gender mainstreaming in tourism through the development of an Action Plan for Gender Mainstreaming in Tourism, commissioned by UN Women, with the support of ICIEG – Cape Verdean Institute for Gender Equality and Equity. The groundbreaking Action Plan had three priority strategic intervention axes: (i) institutional strengthening, (ii) training and capacity building, and (iii) women's equality and empowerment. However, the implementation of the Plan faced obstacles. Women's voices and agency in decision-making processes within the tourism sector require further attention. Gender norms and societal perceptions influence women's choice of gender-stereotyped jobs, reluctance to take on middle management responsibilities, and limited entrepreneurship initiatives. The lack of gender-responsive statistics and understanding of the tourism value chain hinder the identification of gender equality opportunities in the sector.
Main Recommendations
Given these circumstances, the Report suggests promoting gender-responsive strategies with recommendations categorized into four key areas, based on the World Bank Group Gender Strategy. They include creating empowerment programs for female business leaders, developing capacity-building programs for women-led SMEs, supporting the implementation of gender equality initiatives, advocating for childcare centers, identifying financial instruments for women-led businesses, consolidating data on women in the tourism industry, addressing gender-based violence, and promoting gender equality in sustainability guidelines.
Achieving gender equality and women empowerment in Cabo Verde's tourism sector requires addressing various barriers and promoting inclusive policies and practices. Most efforts should focus on combating the feminization of poverty, enhancing women's access to education and training, improving working conditions and pay equity, increasing women's control over assets and financial support, and fostering women's voice and agency in decision-making processes. In this context, collaboration among government, private sector, civil society, and international partners is crucial.
Distributed by African Media Agency (AMA) on behalf of The World Bank
The post Unlocking Gender Equality and Empowerment in Cabo Verde's Tourism Sector: A Path to Sustainable Development appeared first on African Media Agency.
×
Get the latest news delivered straight to your inbox every day of the week. Stay informed with the Guardian's leading coverage of Nigerian and world news, business, technology and sports.